Who we are: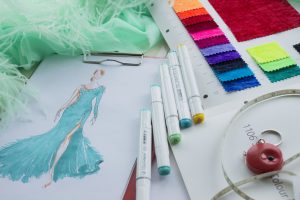 Ballroom Sparkle is a small studio that makes professional gowns for Ballroom Competitions, Stage Performances and Dance shows. The company is run by ex ballroom dancers and faithful fans of this wonderful sport. When founding my studio we wanted to make fascinating dresses that would yet be comfortable and easy to wear. We know how important it is to feel relaxed and certain of your appearance when standing on the dance floor. The dress should look and feel "yours"; it should match your personality and flatter your shape. It shouldn't get on your way while you're dancing. And preferably, it shouldn't leave you broke after you bought it! While working on a new dress we take time to learn your preferences, tastes, your body type as well as your budget limits so we could later offer you the most appealing solution.
Our Mission
To design beautiful costumes that would complement your body, would suit your dancing style and make your performance unforgettable!
What We Do: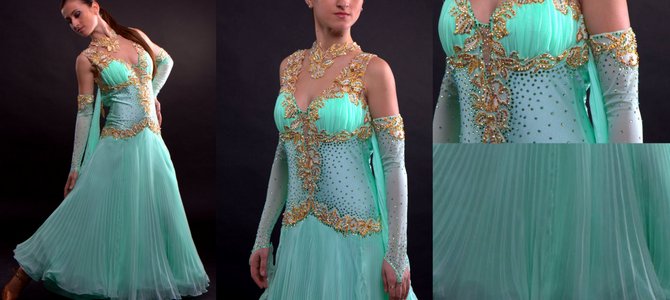 Custom Work
Although we mostly work with professional ballroom dancers, we also have created costumes for other different performers, such as: gymnasts, ice-skaters, free-style dancers, and for a variety of different events such as weddings, beauty pageants, charity themed events and more.
We can
Develop a custom dress design based on your list of preferences and our extensive expertise in designing
Create a made-to-measure dress  based on your own sketches or other visuals
Provide style advice that would help you shape your image as a performer
Create unique custom accessories to accompany the dress you already have
Ready-made Outfits
Besides offering a range of custom services we are also selling ready-made dancewear, both new and pre-owned.