Are you fascinated by the roaring 20's era? We've prepared a treat for you! 5 Great Gatsby inspired Latin designs specifically adjusted for the professional dancing competition.
Design 1. Golden fringe and laces
This dress may be used both for Latin and smooth dances. Sexy and flirty, very dynamic because of the long fringe – it is bound to get you into the spotlight! One can easily imagine this dress worn for a foxtrot showcase as well as for the passionate and expressive cha-cha.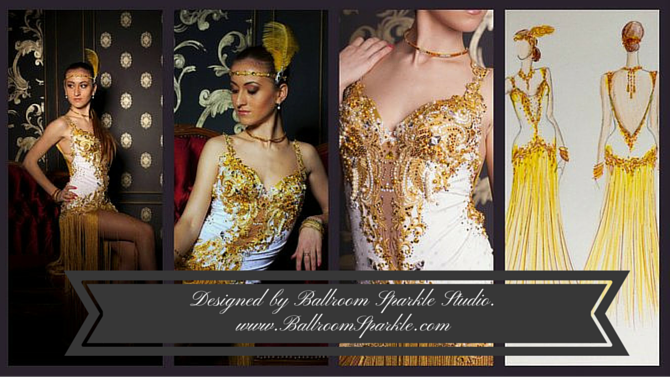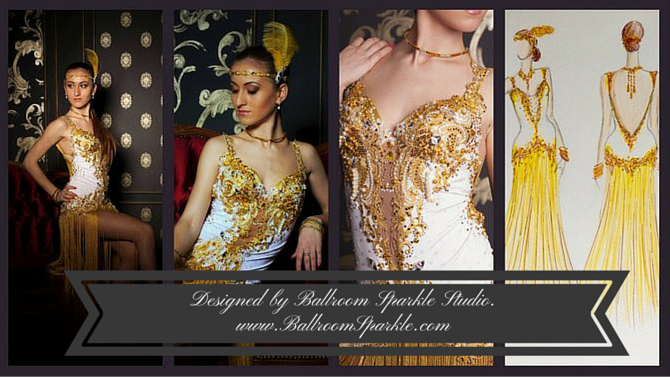 Design 2. Peacock inspired design
It's bright, it's colorful and it's bold – all you need to make a dashing entrance! One of the latin designs that is bound to attract everyone's eyes.For those who are looking to accentuate your beautiful back – this is a perfect outfit. Many many beaded elements and large sew in rhinestones will make this dress look exotic and very Ar-deco like!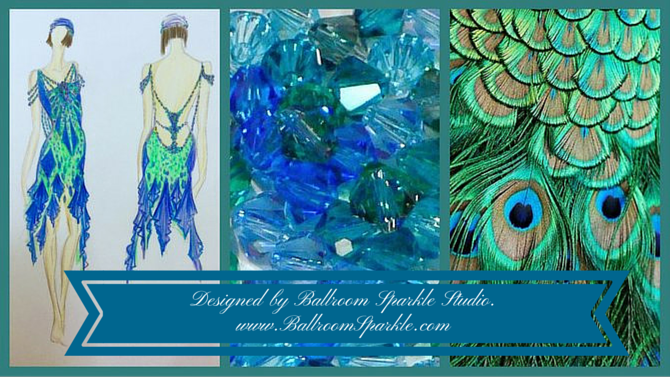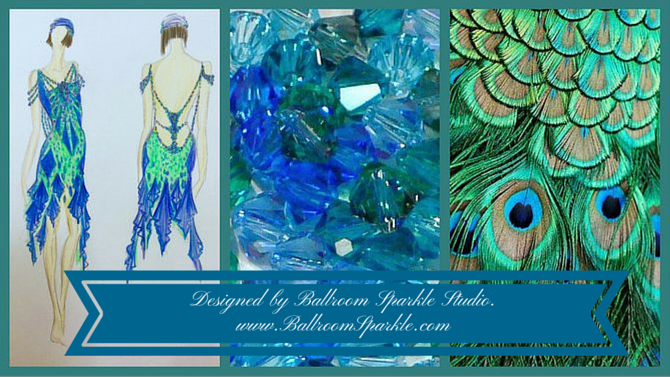 Design 3. White and gold and beaded fringe
Elegant and glamorous with a soft retro-touch. Soft drapes, light golden rhinestones and beaded fringe tassels to accent the dress dynamics. It's soft and classy and sophisticated – a sheer elegance!.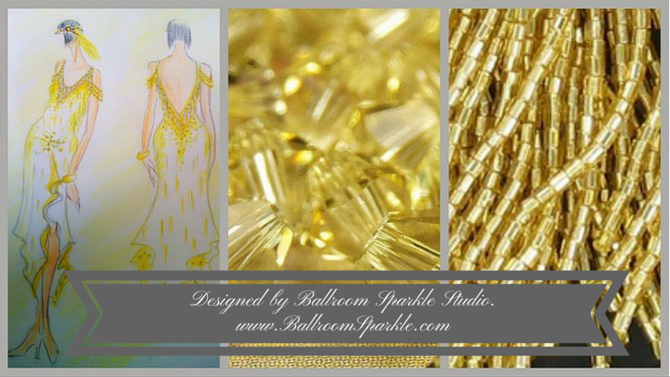 Design 4. Ostrich feathers and lace
Oh, we know that feathered skirts are such a pain when it comes to cleaning and taking care of them. But aren't they just irresistible? Nothing gives a dress an instant rich look more than a dress trimmed with ostrich feathers. Another Great Gatsby inspired Latin design featuring a skirt decorated with feather boa tassels, trimmed with stretchy lace and soft dance crepe. And of course the rhinestones – we definitely need them here to complete the look!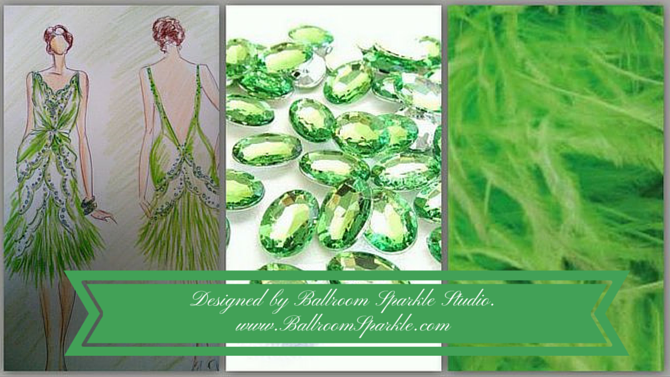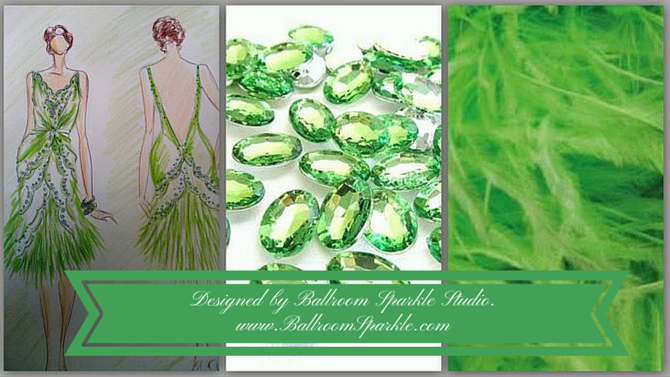 Design 5. Fuchsia lace and fringe Latin Design
An elegant yet dynamic combination that is bound to attract attention on the dance floor! Long Latin dress trimmed with silky fringe and decorated with a mix of fuchsia and crystal rhinestones. The front of the dress is quite closed so the more revealing the back cut is the better. Add a matching headpiece and some bold bracelets to go – and get ready to impress the judges!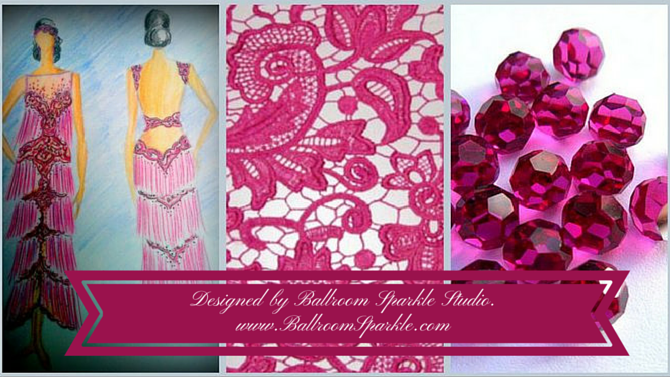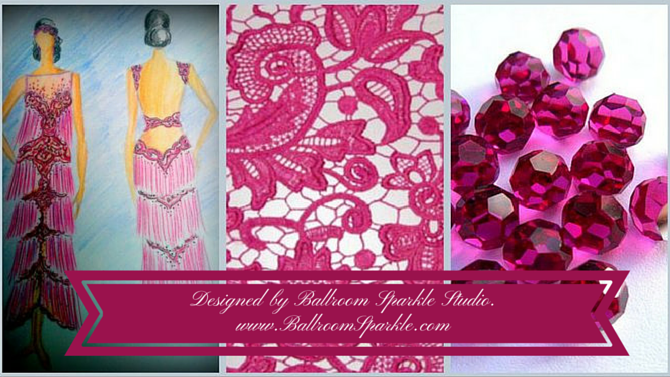 Did you like any of the above designs? Would you like another Great Gatsby inspired latin dress custom made just for you? Contact us and we can discuss the details.
Interested in more Latin designs? Check our collection of Latin competition dresses for more inspiration.
I hope this article was helpful. If you have any questions or would like to discuss it, feel free to contact me at [email protected] I'd be glad to hear from you!
Please do not copy this article without my authorization. Email me if you'd like to publish it somewhere else.